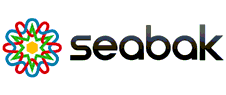 Five reasons to choose Seabak:
We're business people who also happen to be IT people. So we have a genuine commercial understanding as to how technology can improve performance.
We use smarter technology, which delivers exceptionally rapid problem diagnosis and resolution.
We hire smart, experienced people. They underpin our ability to deliver quality solutions on time and on budget.
We are an exceptionally accountable and responsive business. Our entire scheme of operations is linked to your satisfaction.
We take extreme attention to communication with our customers. This helps them measure the effectiveness of our service, understand what's going on at any given point and what's the action plan ahead.